Selected Recent Works 2009-2010
All shot in Washington DC unless otherwise specified.
All Images © 2009-2010 by Kelly Perl
*Shown in juried exhibition
Betwixt* (2009)
digital
6"w by 12"h
$100

The view outside my back porch. Betwixt was accepted in The Art League's International Landscape Show in 2009 at the Torpedo Factory. Many thanks to our real estate agent, Nancy Wilson, for pointing out this view.
Blues Once Spoken Here* (2009) and How Much Is That . . . *(2009)
These photos were my entry in the 2009 Zip Code show in Arlington, VA. These shots are of largely abandoned 1930s strip mall in the Michigan Park section of Washington, DC.
"Blues" 16"w x 12" h -- $150 "How" - 19"w x 14"h - $200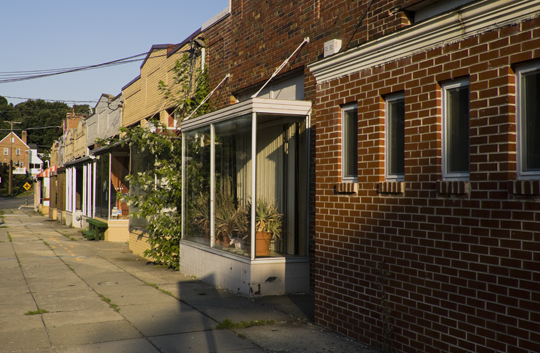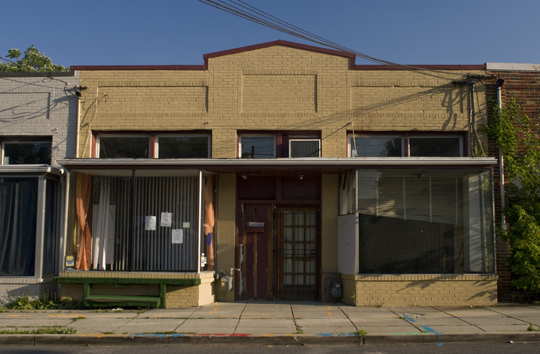 Fast Food Fortress I (2010)
SOLD
11"w x 19"h
digital
This shows that cutting edge building design (the "fortress" is from Moshe Safdie's shop, after all) can really get lost in the context.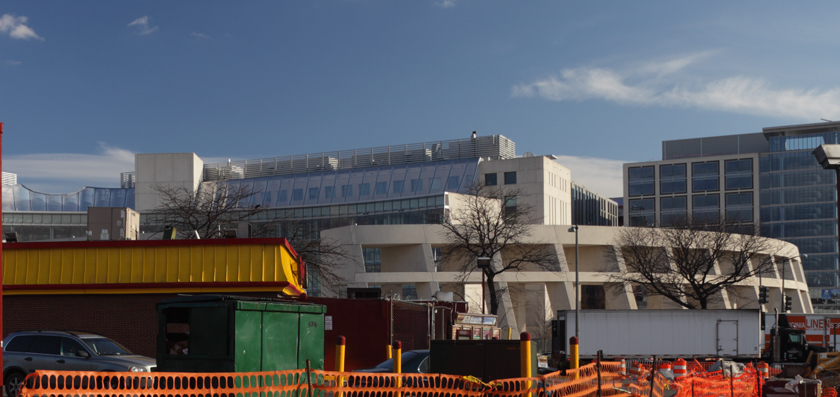 Fast Food Fortress II (2010)
22"w x 10"h
digital
$250
Another view of Fast Food Fortress.

Inside Cube (2010)
SOLD
14"w x 16"h
digital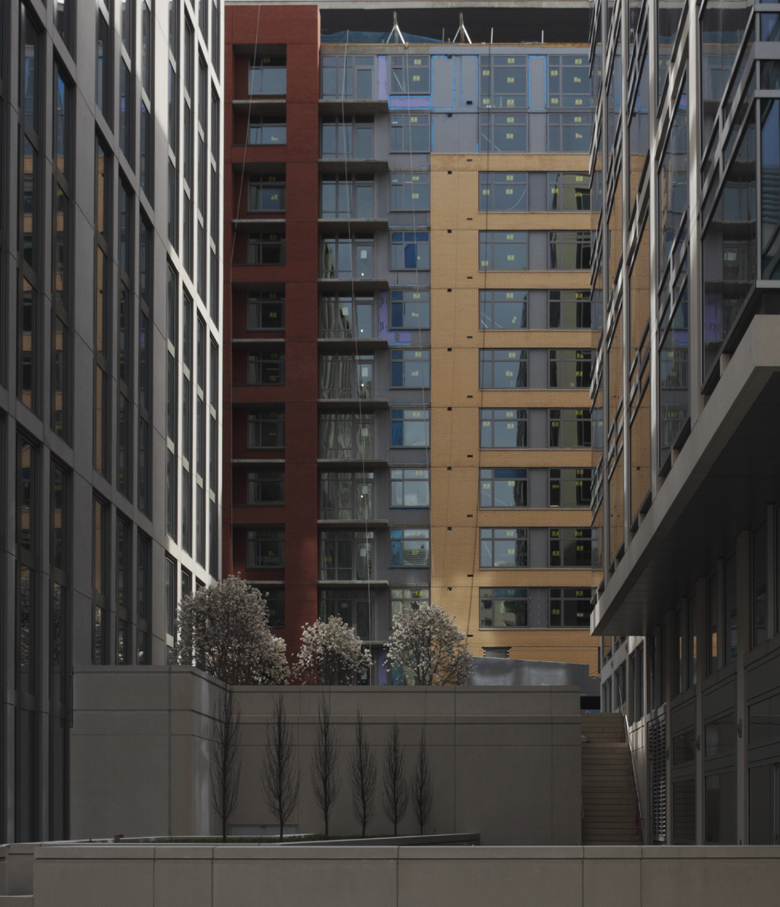 RI Obtuse (2010)
SOLD
22"w x 10"h
digital
Rhode Island Avenue, forming a greater than 90 degree angle with T Street.

Stillness and Movement (2010)
SOLD
16"w x 20"h
digital (matted, unframed)
In Mt. Ranier, Maryland, looking upon parked and moving coal trains. This is a grab shot after spending most of the morning shooting warehouses in DC and Mt. Rainer. Slow "do not try this at home without a tripod" shutter speed. Used the overpass railing as a substitute tripod and it worked.